Four part news feature:


CrosbyClan welcomes the newest generation of descendants of George & Florence Crosby


Click on the home page individual family albums to see more photo updates of the newest generation in each family branch plus their proud parents and grandparents !

1) Harris & Carma's great grandchildren -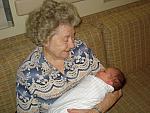 In this May 2010 photo - Newborn Kiley is being held by her great grandmother who has also welcomed twins in 2004, four great granddaughters in 2008 and most recently, four great grandchildren in 2010.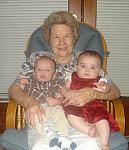 3 month old Charlie & 5 month old Kiley with great grandmother Oct.17, 2010
2) Roy & Shirley's great grandchildren -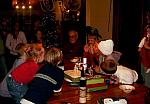 Fun with great Grandpa Roy !
Some of Roy's great grandchildren gather round him to celebrate his birthday !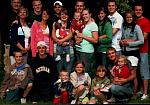 Curt & Korlene's entire family (taken before Ty left on his mission)
See 4 grandchildren, Kase, Marika, Corbin, & Brooklyn in this photo
Since photo 2 grandchildren born in 2010 -
Trevor & Katelyn's son Carson, and Shayla & Tyler's son, Boston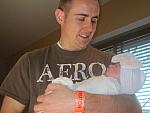 Curt & Korlene's newest grandchhild is Allyssa Mae Crosby born 28 Jan 2011- held here by her father Joshua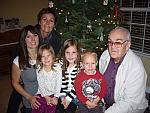 Barry & Kelli's daughter Sandi & the 3 Lyman children with great Grandpa Roy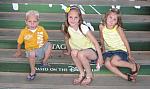 Sandi & Denim's children: Ava, Crosby, & Brooklyn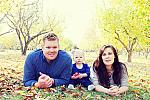 Mallory & Mark's, Claire, born in 2009 is the youngest of Barry & Kelli's five grandchhildren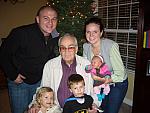 Chet and Mara's family with great Grandpa Roy
Their Mabel Koren (Nov 2010) is the youngest of Mark & Koren's grandchildren

2010 photo of Mark & Koren's grandchildren
3) Parker & Dolly's great grandchildren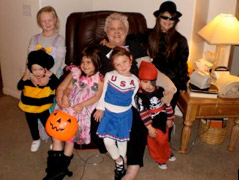 Having fun with great grandmother !
Dolly with 6 of her great grandchildren in Halloween costumes gathered around her.
Craig & Vickie's grandchildren –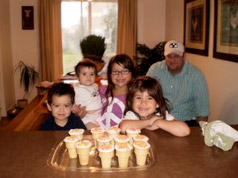 Craig & Vickie's son CJ with his 4 children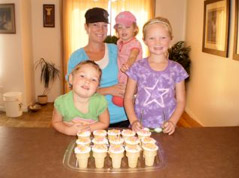 Craig & Vickie's daughter, Adrian and her 3 girls
Matt & Amy's first grandchild -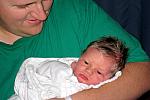 Lauren & Richard's son, Maxwell Scott, born Oct 2010 is
Dolly's youngest great grandchild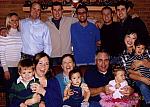 This photo shows off four more of Parker & Dolly's great grandchildren
4) Linda & Bob's great grandchildren

Kris is holding 2 of her 4 grandchildren– Greyson (8 mos) and Payton (age 2)

UPDATE ON OUR MISSIONARIES :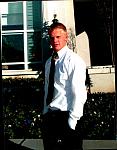 Elder Ty Crosby
Missao Brazil Sao Paulo Interlagos
Rua Euzebio de Souza, 121
Jardin Londrina - Sao Paulo - S.P.
CEP: 05638-100
Brazil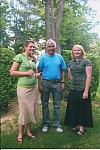 Sister Laura Crosby
Canada Toronto East Mission
24 Ferrand Dr. Suite 300
Don Mill, ON M3C 3V4
Canada

---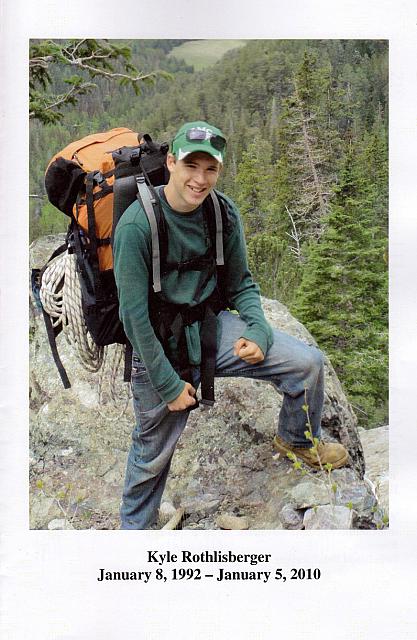 Linda & Bob's Kyle was killed in an auto accident Tues Jan 5 not far from their home in Krum Texas.
A graveside service was held at the Eagar Arizona Cemetery on Monday January 11th.
Vinson, Brian, Kris, and Kevin all participated in the graveside service for Kyle.
A memorial service was held on January 16th at Krum High School fine arts building.

The high school band (that Kyle had played trumpet in) played a special number at the memorial.


Roy, Jim, Sylvia & Linda send you our love and our Christmas greetings!
We are thankful that we have CrosbyClan website so we can at least have your photos and that way we can see more of you all and thus keep better connected. We are hoping you will also add news - like Craig & Vickie will be putting up an announcement of their newest granddaughter born to C J and Angela.

We are thankful that our family can use Crosbyclan to learn more about our ancestors. Please click on Lorenzo & Mollie to access an album about Lorenzo's mother's parents, Lorenzo and Frances Crosby Brown. Lorenzo Brown was an exceptional journal keeper and his journal writings have been down loaded into his CrosbyClan album. Among other things - now you can read where he gives an account of - the Prophet Joseph Smith being in his parents home (pg.1) Lorenzo and Frances being married by Joseph Smith (pg.3) Being at a conference with the prophet (pg. 173) It's good to know that our ancestor knew the prophet and wrote in his journal about him. See for yourself - pg. 201, 212, 222, 224, 225, 230, 232, 235, 241, 258.

We wish you all good health and much happiness in the new year !!


A big thank you to Linda and Bob for getting the contact list put together for all the Crosby clan. Note: Continue to get any phone, address, or email address changes to Linda & Bob via updates on our homepage.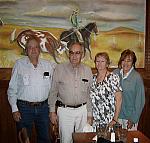 Roy, Jim & Sylvia surprised Linda by going to Texas for her birthday, March 22nd.
Actually, it was both a birthday celebration with Linda and a family history event/ brothers & sisters reunion because, although we keep in touch, it is rare for us all to be together and it has never happened in Texas before.
We had a good "mini reunion time" with Linda & Bob & Kyle plus Brian & Marla and 3 of their 4 children and Jason & Tiesha & their 6 children. Kevin lives in the area but we missed getting to see him.